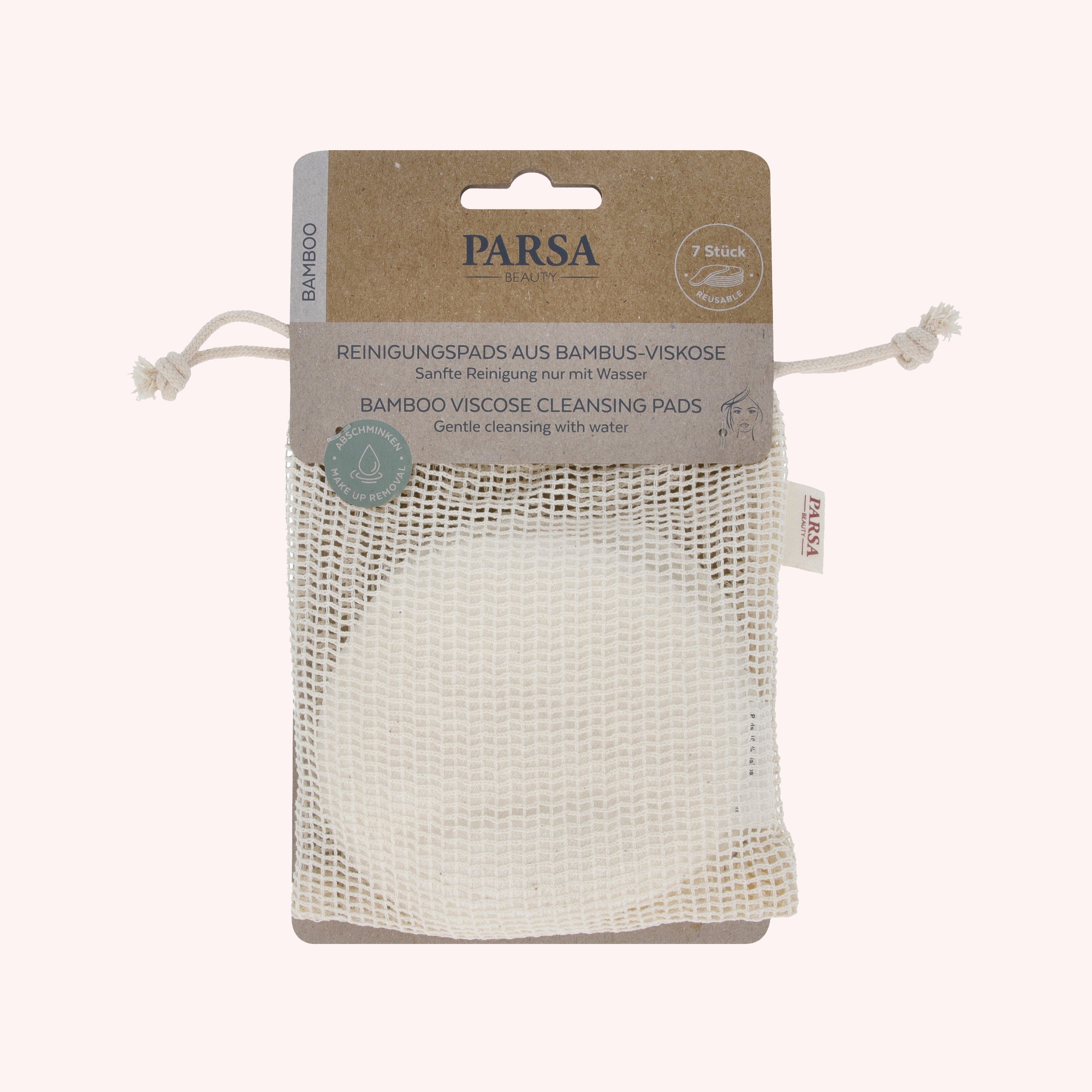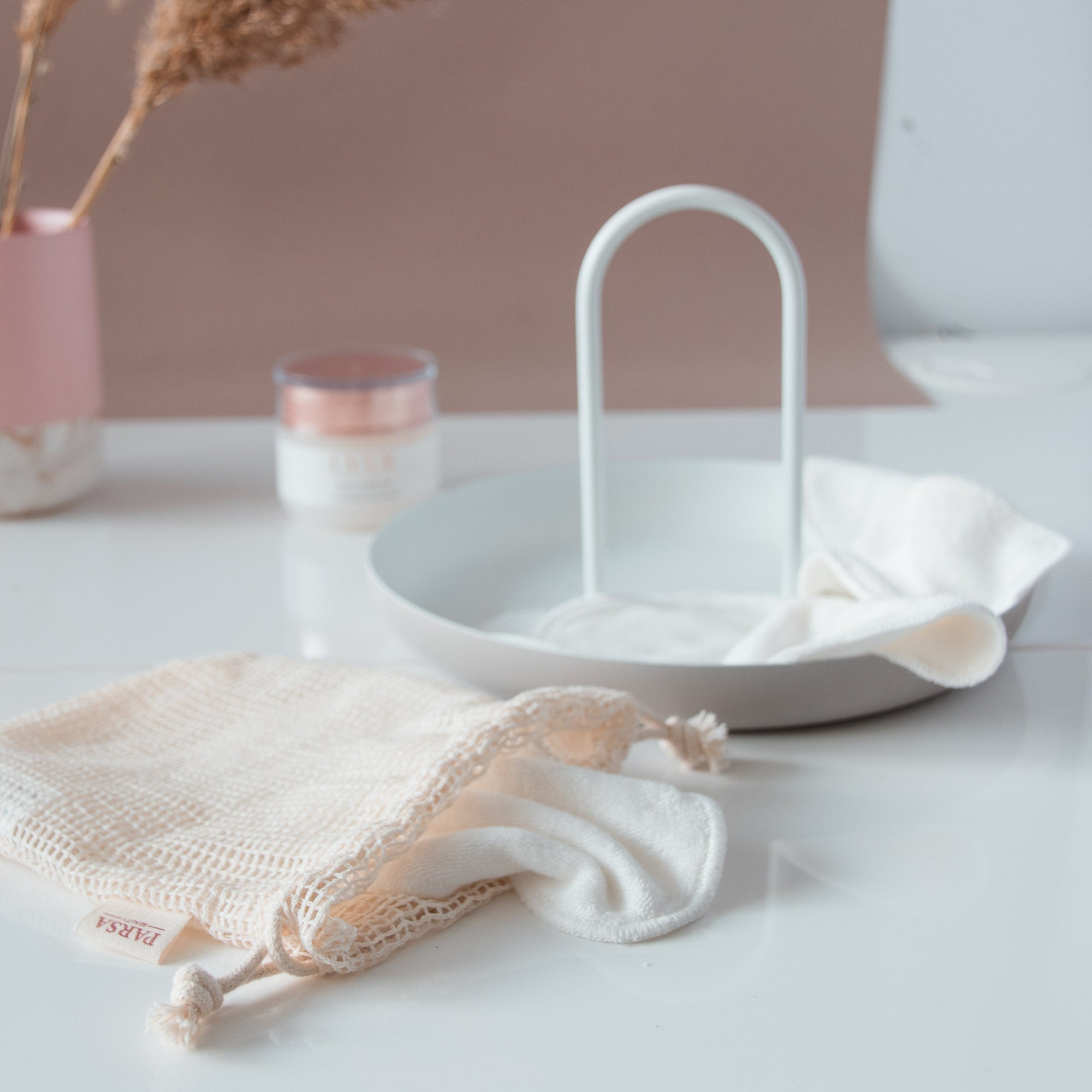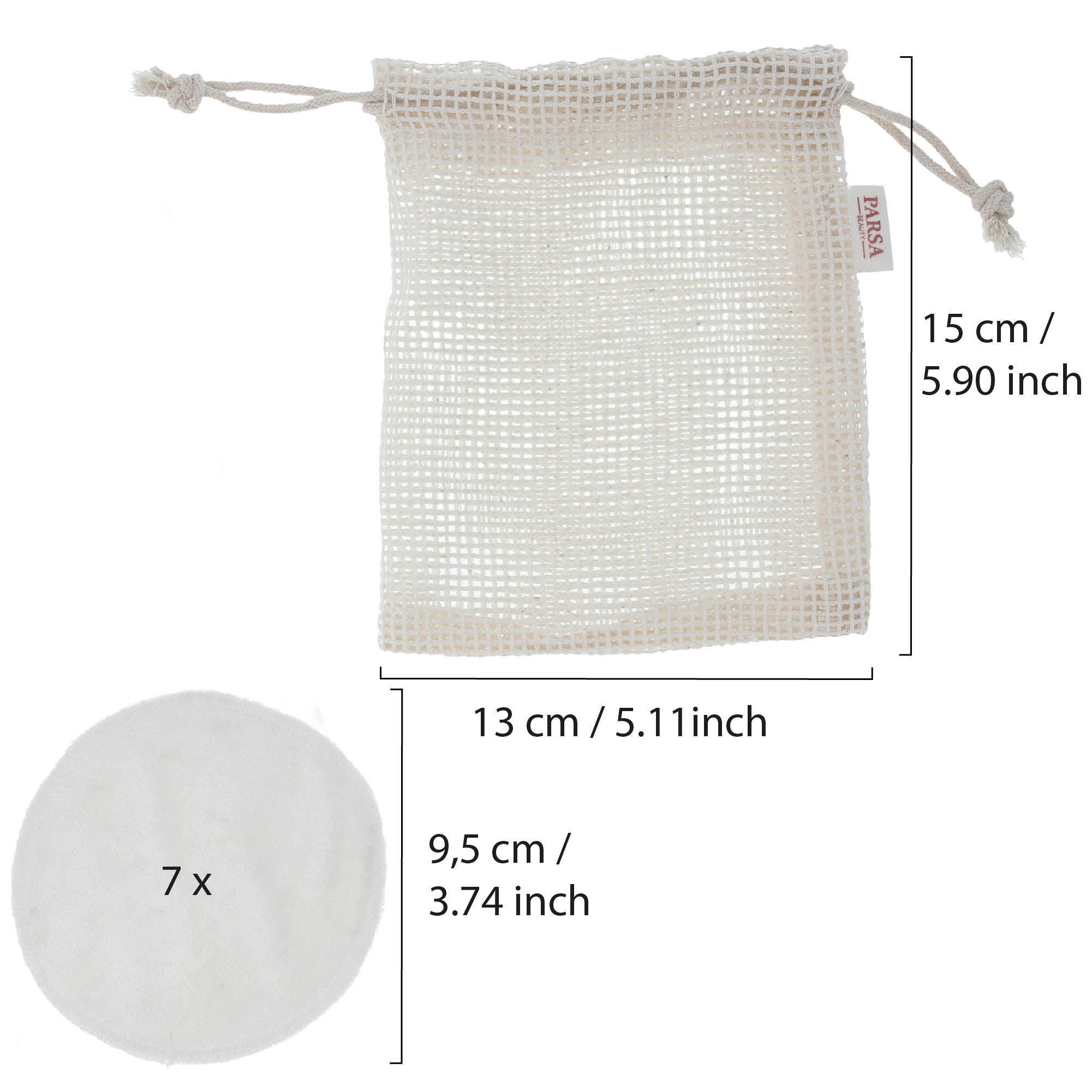 Bamboo Viscose Cleansing Pads
🌿 Eco-Friendly Cleansing: Crafted from bamboo viscose, I provide a luxurious and eco-friendly solution to wipe away the day.
💧 Soft and Absorbent: Enjoy the luxuriously soft surface that, when combined with your favourite cleanser, toner, or makeup remover, effortlessly wipes away impurities, leaving your skin feeling refreshed.
🌍 Environmentally Conscious: Add a planet-friendly product to your skincare routine by helping to eliminate single-use disposable pads that end up in landfills. My washable bamboo cleansing pads are a sustainable alternative.
🔄 Reusable and Washable: Embrace a reusable solution – wash and reuse these pads again and again. They not only care for your skin but also minimize your ecological footprint.
🌱 Sustainable Skincare: Make a conscious choice for sustainable skincare. I offer a blend of comfort, effectiveness, and environmental responsibility.
🛍️ Handy Storage Bag: I come with a handy storage bag, providing a convenient and hygienic place to keep your cleansing pads between uses.
7 Pack
In stock
Made from sustainable bamboo viscose
Washable and Reusable
Gentle on your skin
Multipack includes handy storage bag