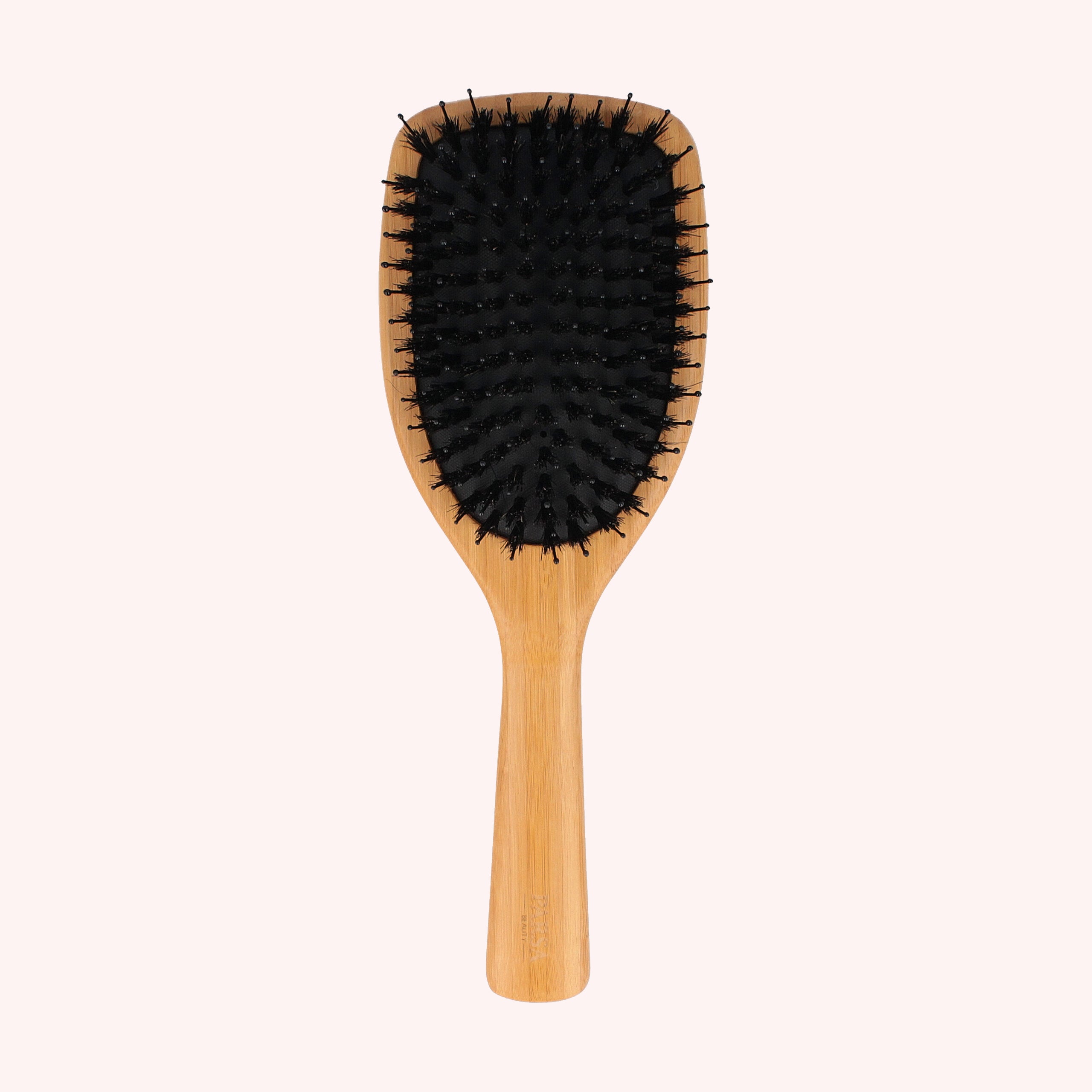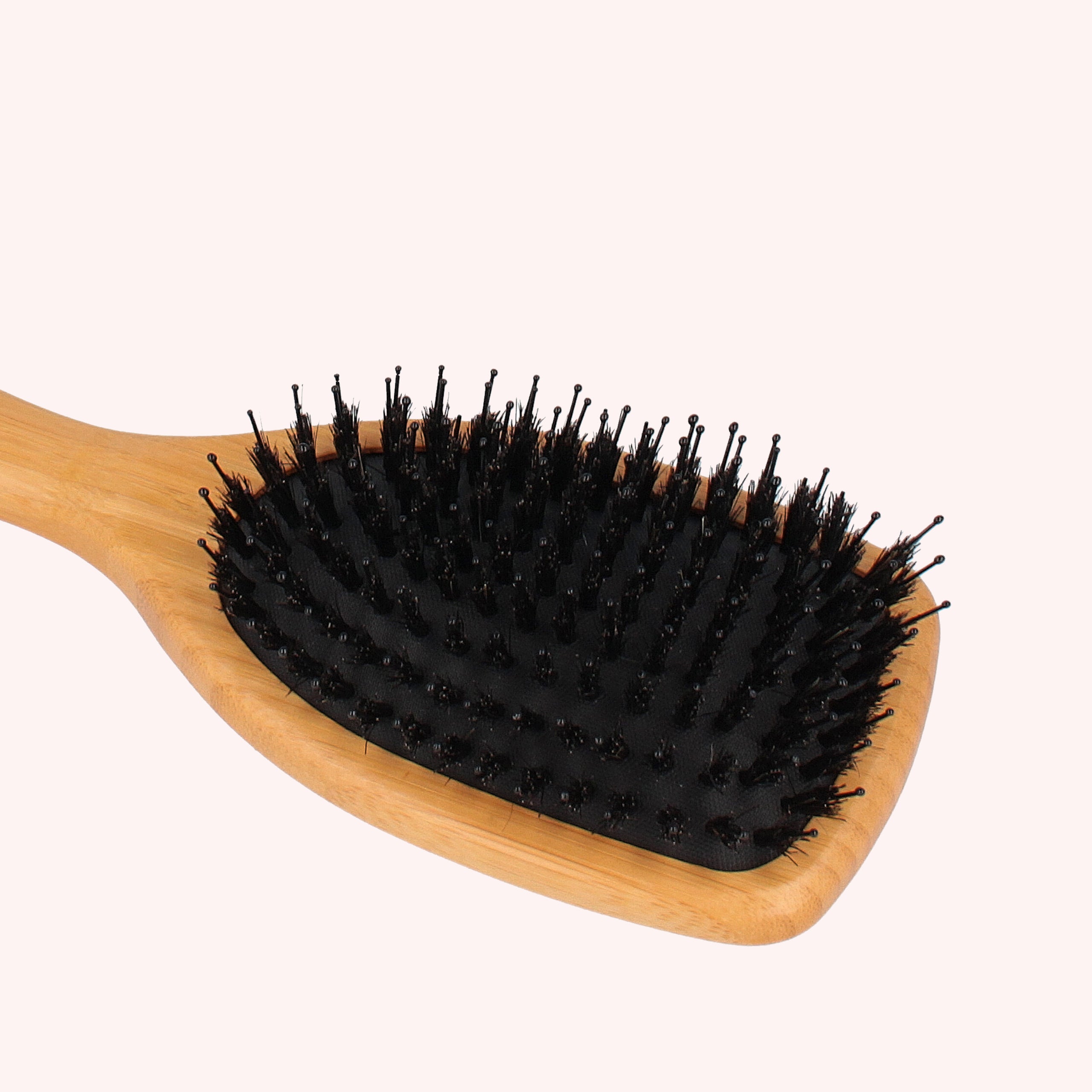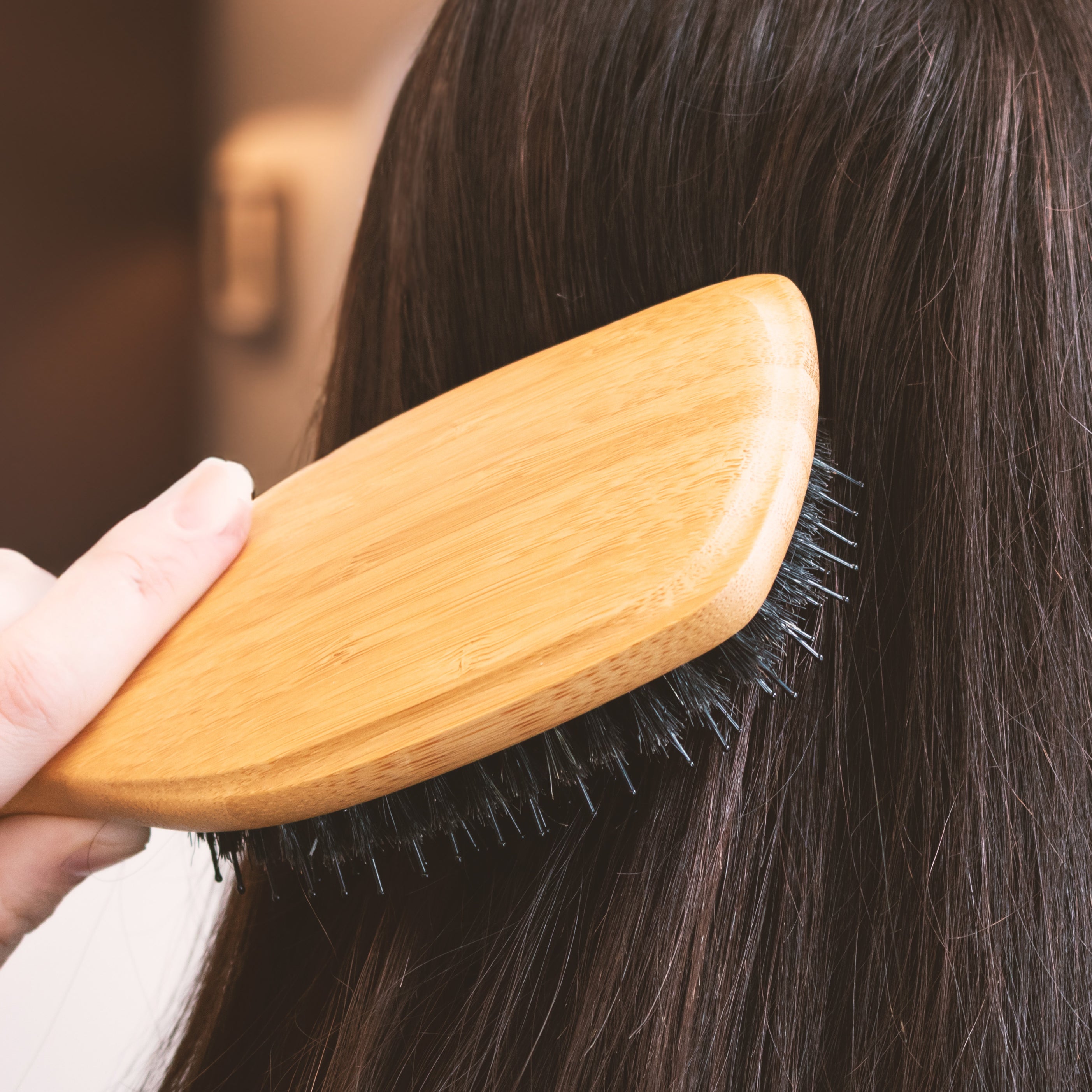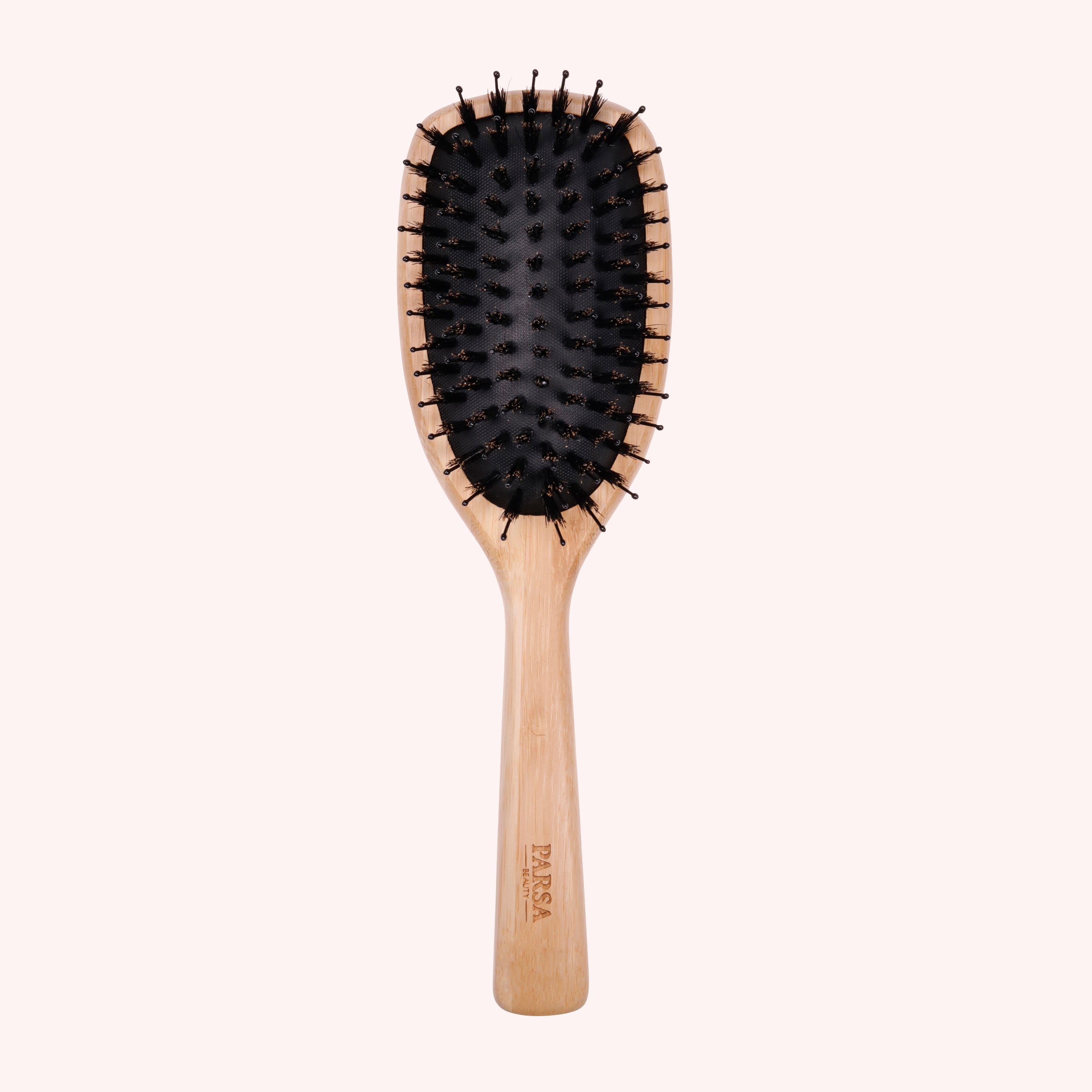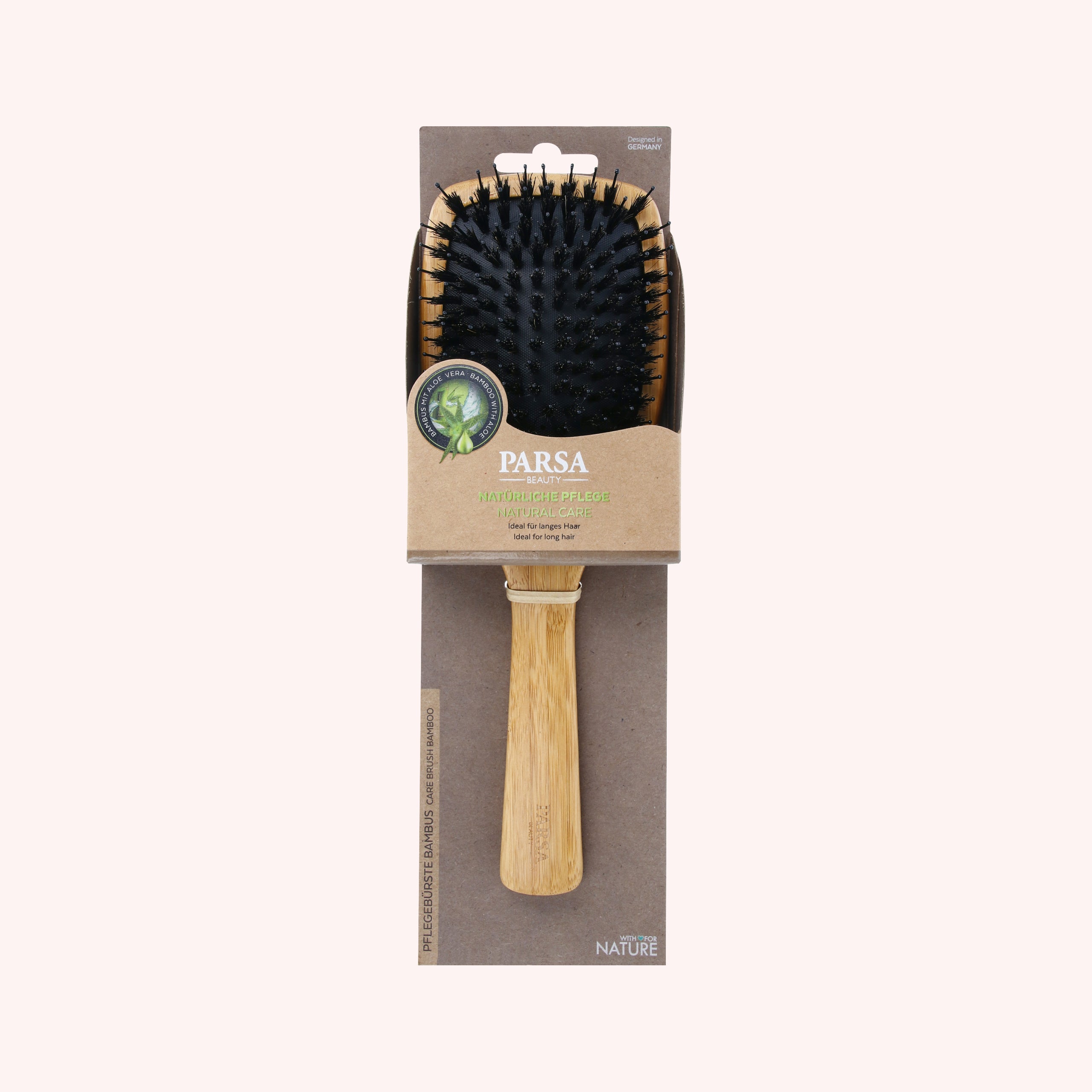 FSC Bamboo Paddle Hair Brush
💚 Healthy Hair, Happy You: Say hello to healthy hair and a happy you. I am more than a styling tool; it's a commitment to sustainability and self-care.
🌿 Eco-Friendly Glam: Crafted from FSC certified bamboo, I am not just stylish—I am eco-friendly. Say goodbye to static and frizz as you glide through your hair with ease.
✨ Smoothing Magic: Boasting unparalleled smoothing abilities, I will transform unruly hair into a glossy, super sleek mane. Embrace the power of static-free, frizz-free hair.
🌱 Natural Bristle Bliss: Pamper your scalp with my rounded pins and natural wild boar bristles. Let me gently glide through your tresses, untangling with each blissful sweep.
🌟 Aloe Vera Enchantment: Each of my bristles are enriched with a touch of aloe vera magic, infusing your hair with sensational shine. Experience the enchantment of healthier, more radiant locks.
🌧️ Moisture-Resistant Elegance: Sealed to fight off moisture damage, I maintain my glamorous grain, ensuring I stay as unique and elegant as the day you brought it into your beauty routine.
In stock
Made from sustainable Bamboo
Wild boar bristles enriched with aloe vera add shine
Rounded pins gently massage the scalp
Suitable for all hair types and lengths