RRP £16.95 | Try For Just £9.95
Join over 100,000 women and shave the planet with our award-winning Eco Bathroom Bundle delivered to your door with our Premium SmoothGlide blades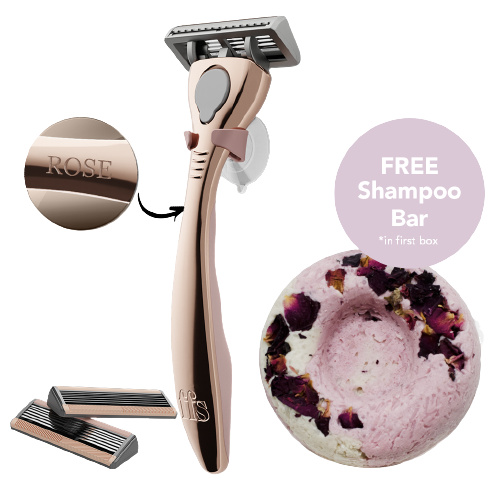 RRP £16.95 | Try For Just £9.95
Join over 100,000 women and shave the planet with our award-winning Eco Bathroom Bundle delivered to your door with our Premium SmoothGlide blades!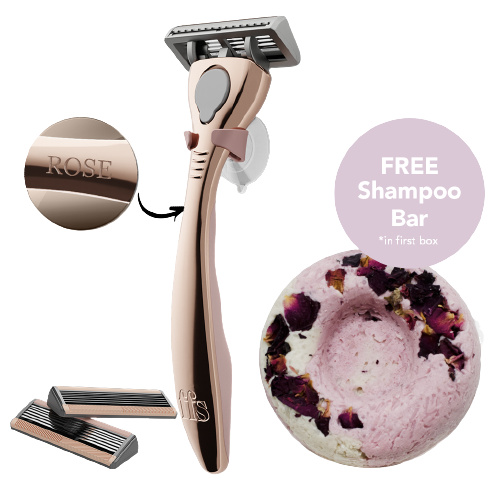 Premium Rose Gold Handle
Reusable metal handle with engraving of up to 12 characters - no single use plastic
Stunning ergonomic design
Perfectly weighted
Rubber grip crafted to the contours of your hand for comfortable hold
4 Premium SmoothGlide Blade Heads
6 titanium diamond-coated blades per head
Precision trimmer blade
Vitamin E lubrication strip
Natural Pink Clay Shampoo Bar (50g)
Nourishing ingredients combined to condition and cleanse
Suitable for all hair types
Vegan, sulphate-free and palm-free formula
Lasts up to 50 washes
Matching Shower Holder
Grips to shiny surfaces to keep your razor dry and protected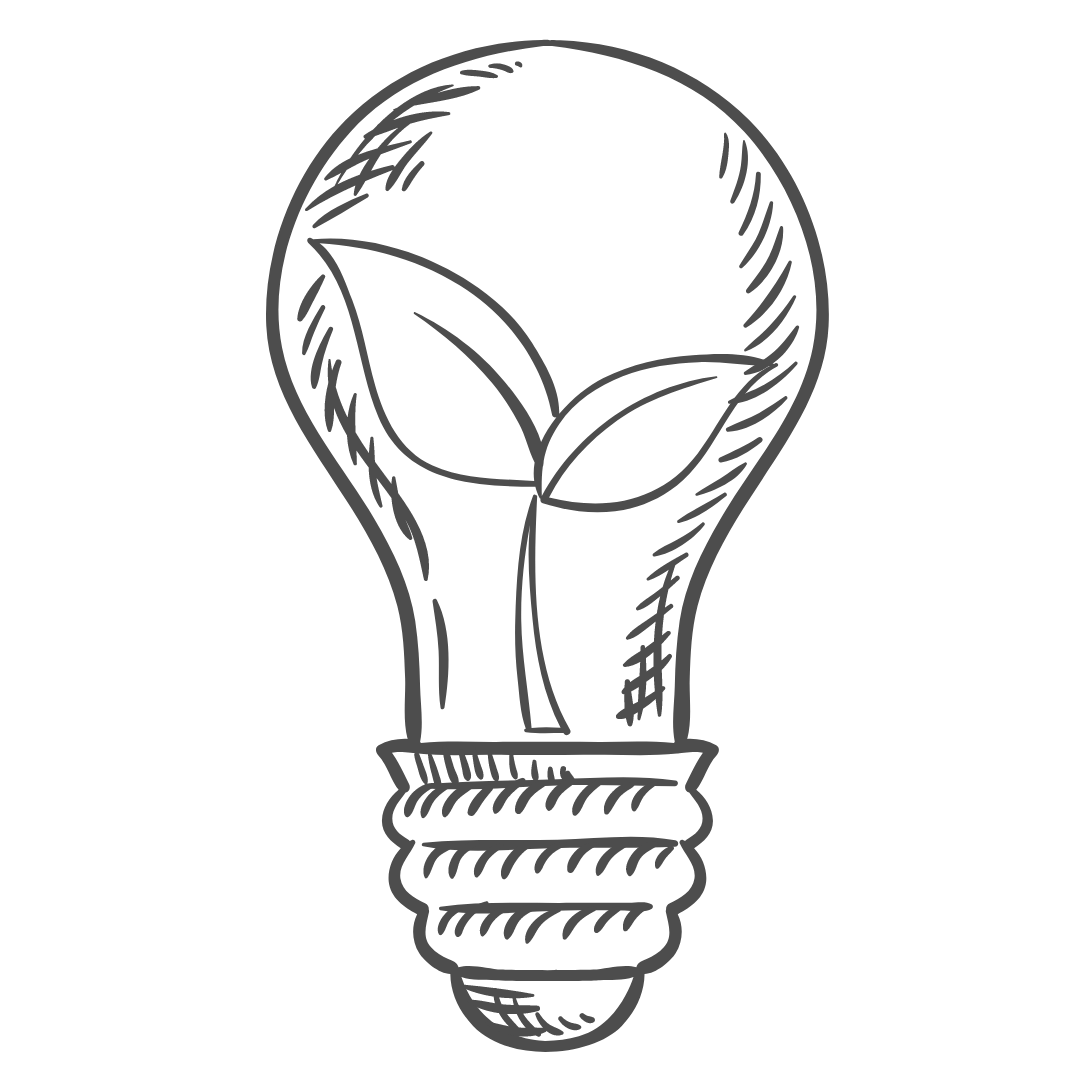 To help reach our goal of becoming a carbon neutral company, we've teamed up with Climate Partner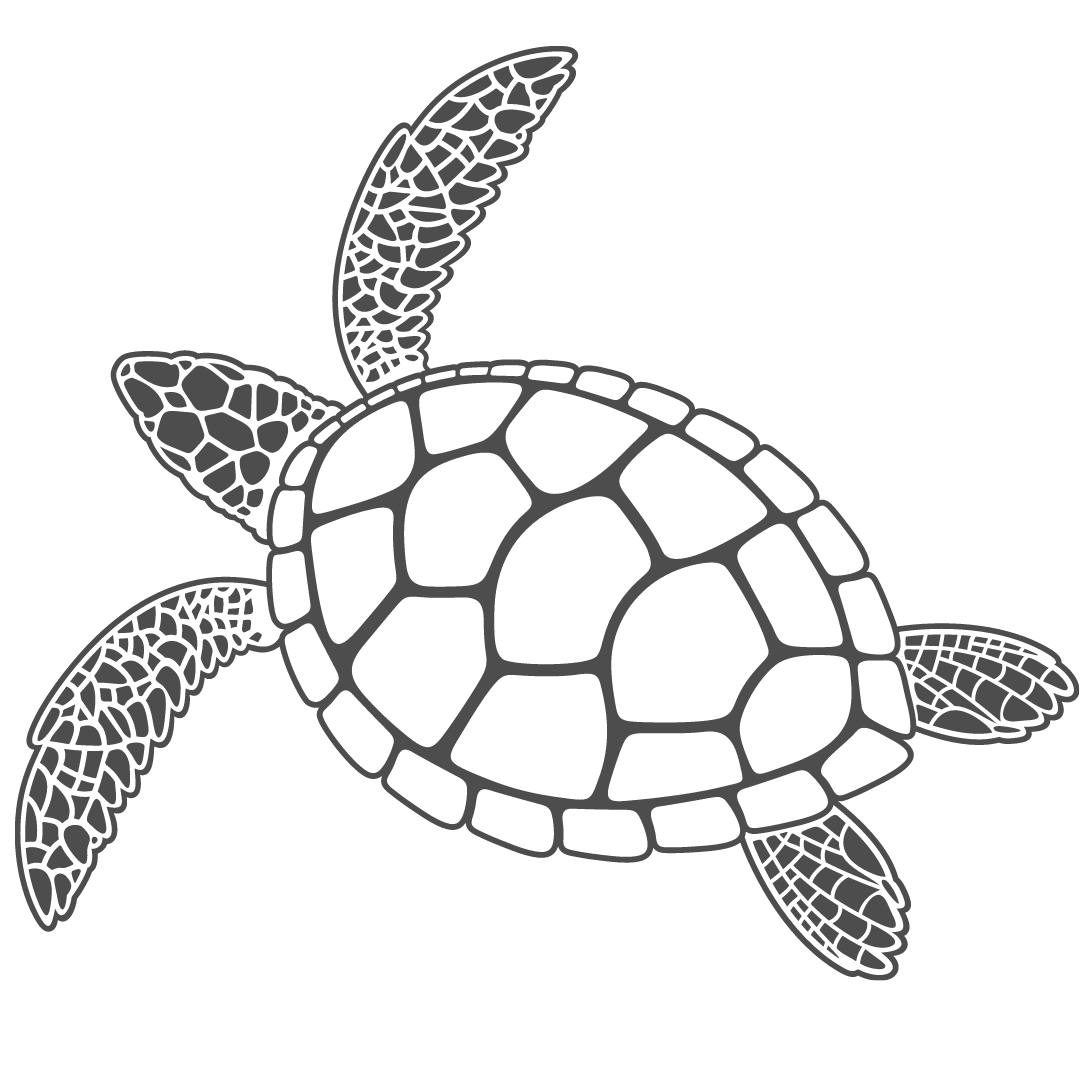 Say goodbye to plastic disposables forever and hello to our multi award-winning reusable metal handle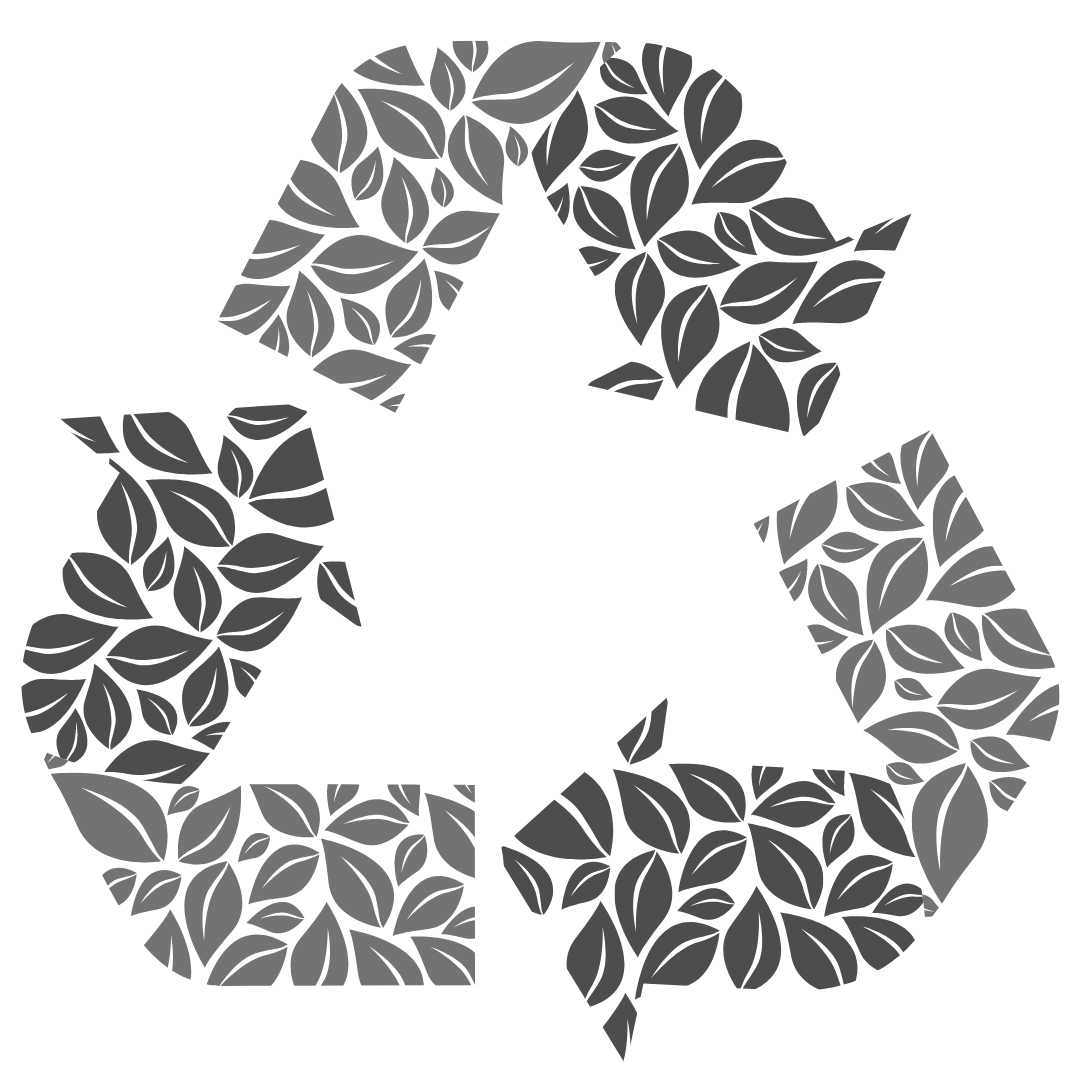 Effortlessly recycle your FSC approved packaging along with your SmoothGlide blades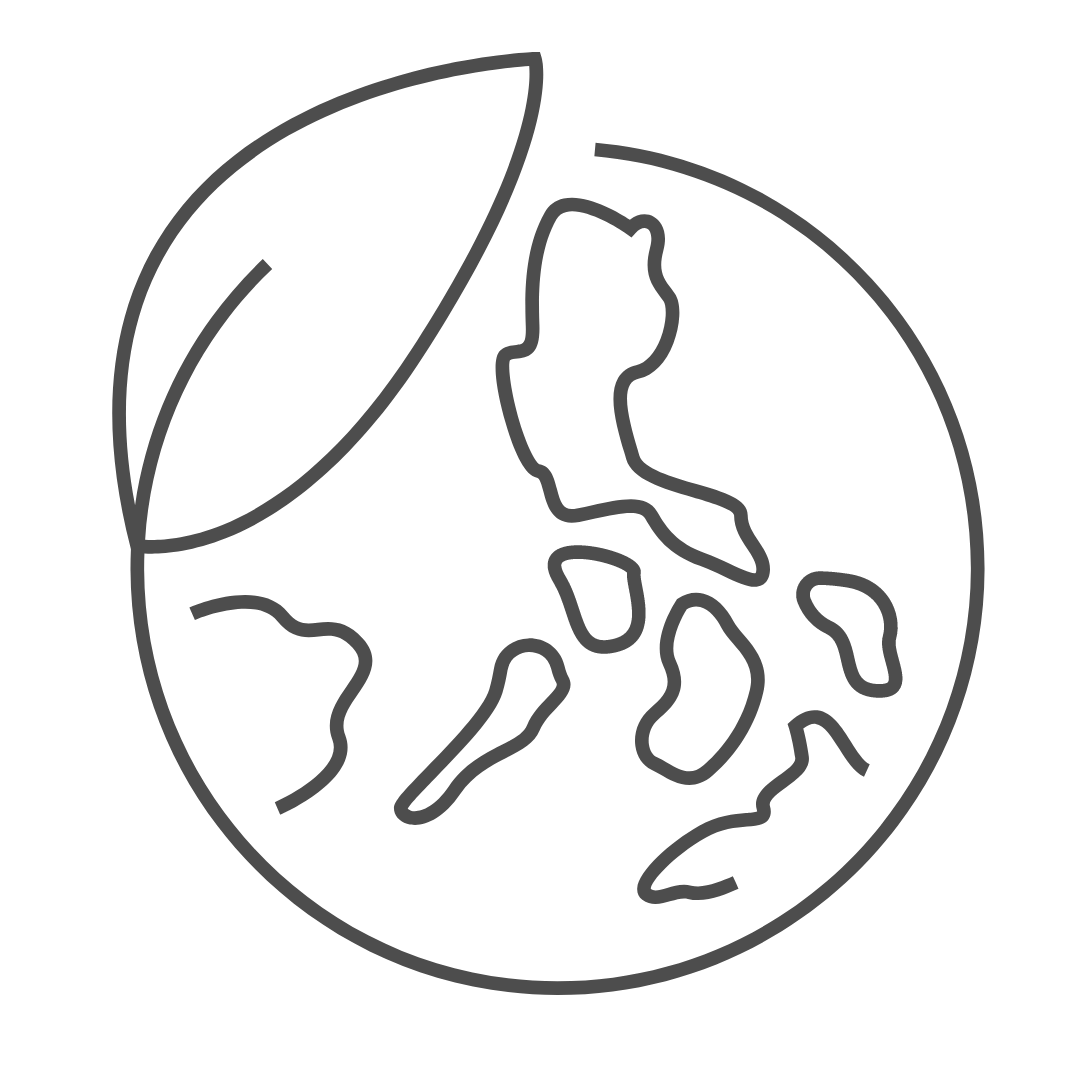 Made and dispatched in the UK & supporting local businesses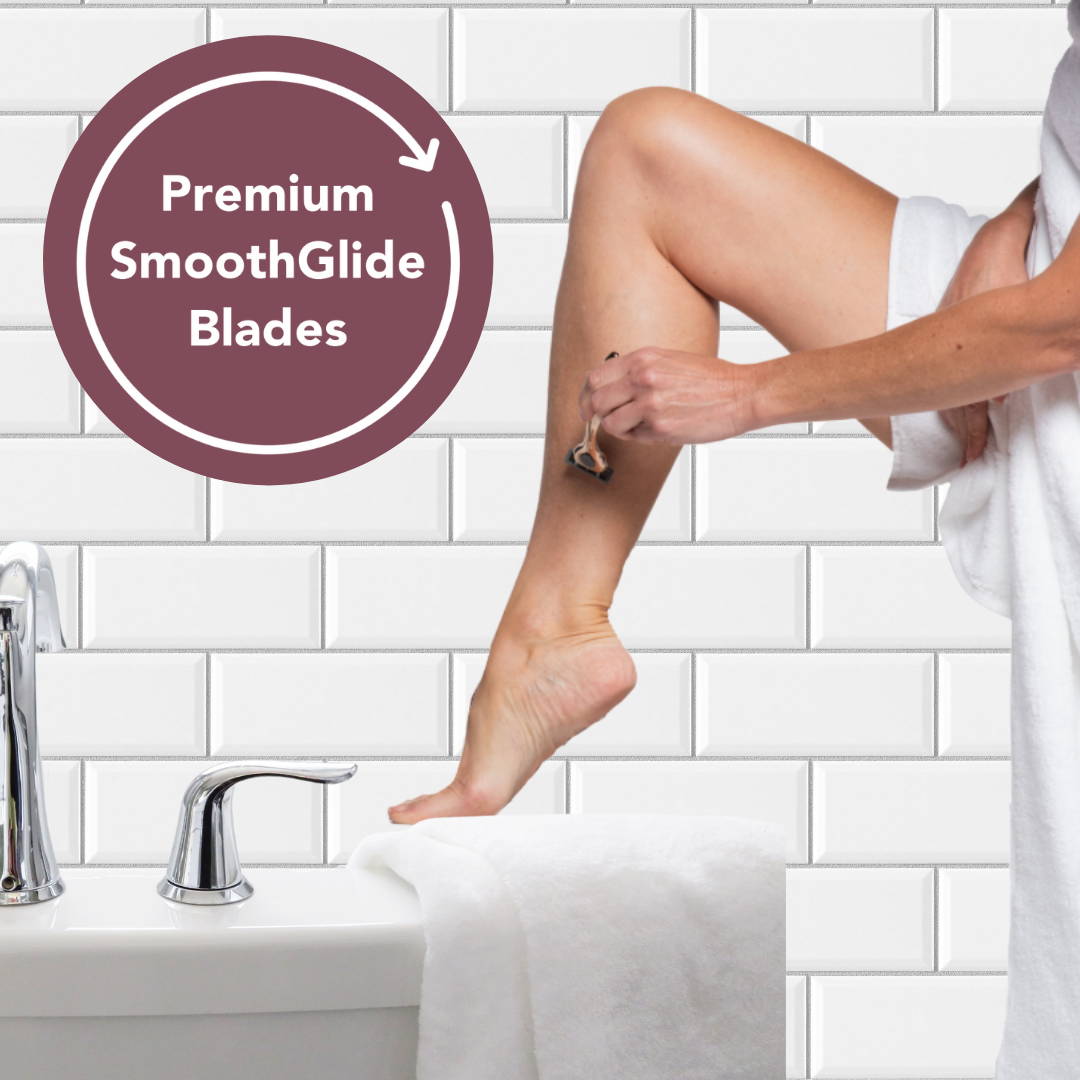 premium SmoothGlide blades
pivoting head to adapt to the contours of the body
designed for an all-over silky body shave
worlds first metal handle designed specifically for women
We are the UK's first shaving subscription service for women, since launching in 2015 we designed an award-winning high-quality metal handled razor, specifically for women.
With a soothing vitamin E strip that helps the blade glide effortlessly over the skin in fewer strokes than ever before.
Plus, the added precision trimmer helps you shave those hard to reach areas. It's as easy as that.
Why swap to a Shampoo Bar?
100% Natural
Natural ingredients will make your hair feel healthier, silkier, and softer
Cost Effective
Will last 2-3 times longer compared to liquid shampoo
Zero Waste
Shampoo bars stop the need for plastic bottles
Easy for Travel
It's travel-size so will easily fit in your gym bag or suitcase!


Why choose a sustainable subscription?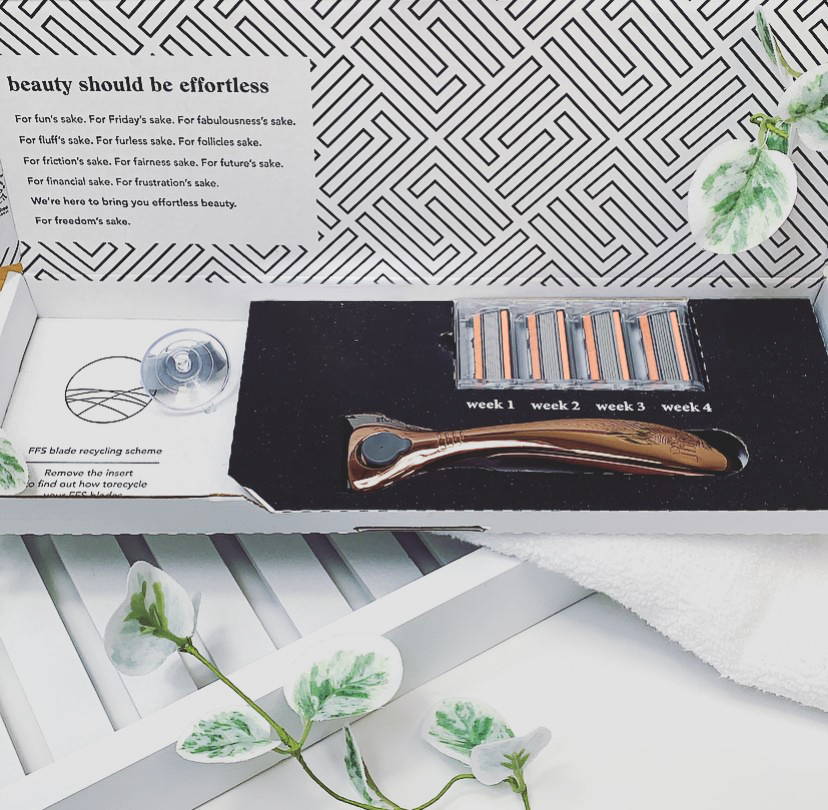 Receive regular top-up deliveries of our premium SmoothGlide blades and have beauty essentials at the ready whenever you need them.
No more single use plastic razor handles, and blister packaging. Just eco friendly alternatives. For footprints sake.
Plus by simply changing blades each week it ensures the blades remain hygienic and your skin is kept healthy and free from bacteria, meaning less irritation and fewer bumps.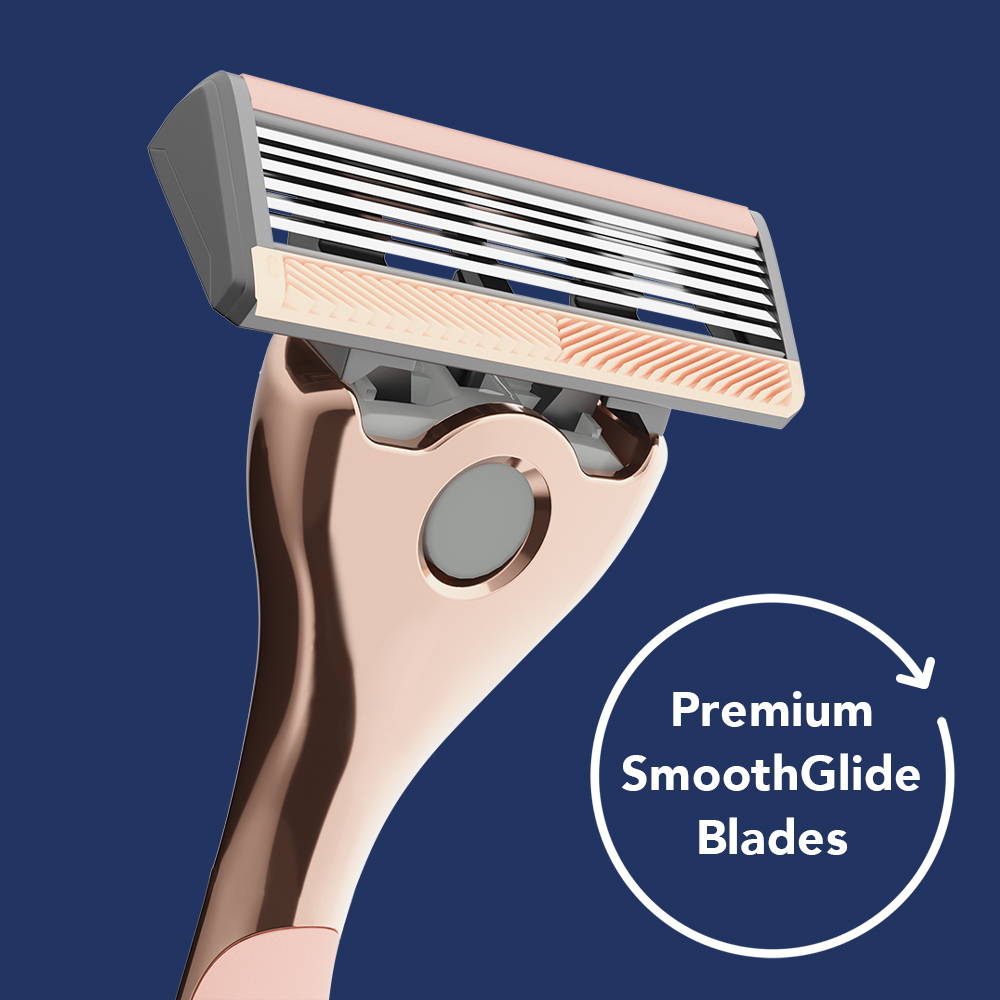 Join the club today, and you'll be able to subscribe and save on your favourite bathroom essentials! Have your products delivered effortlessly through your door and receive FREE delivery. Buying your bathroom essentials has never been more effortless with subscribe and save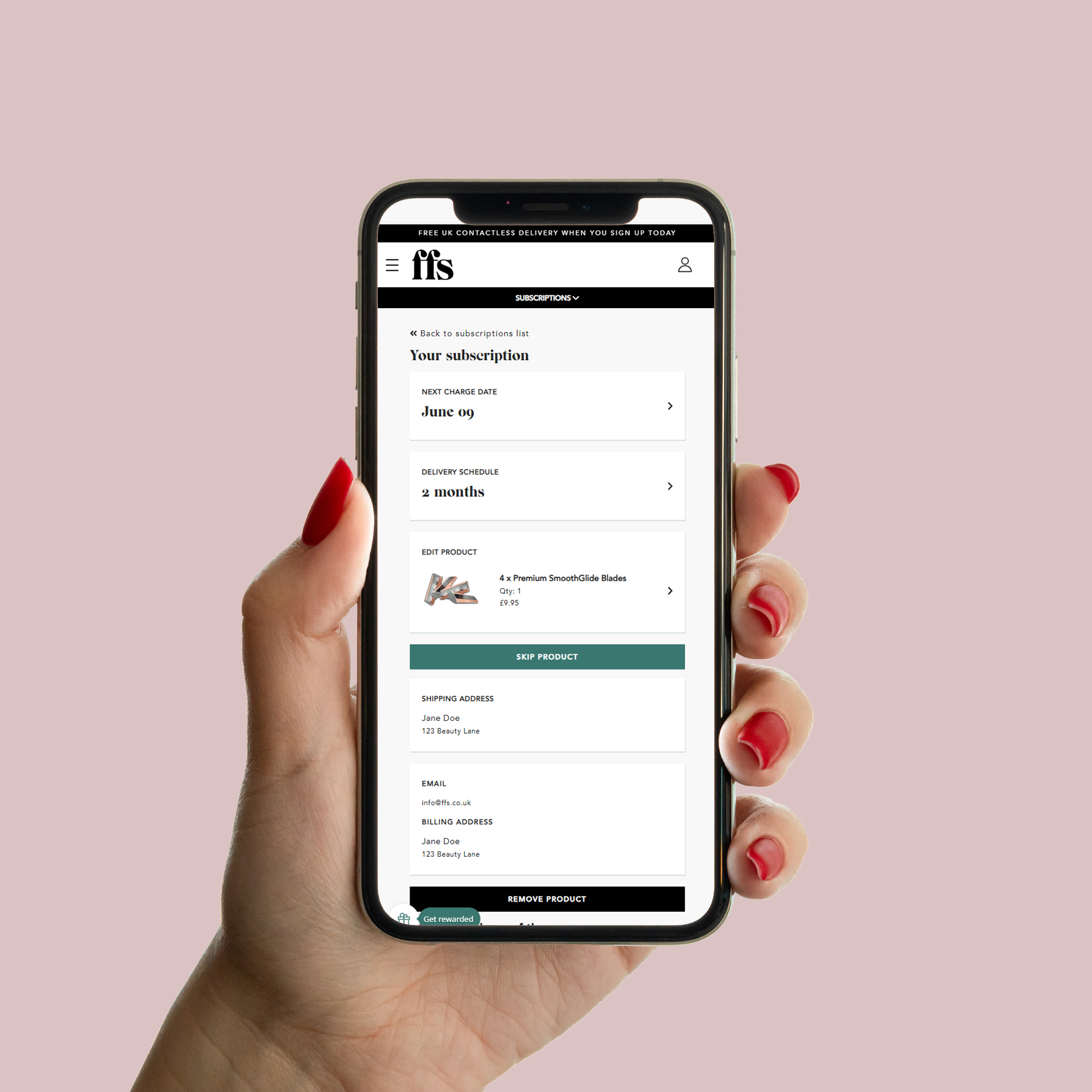 Complete control, no commitment & endless perks
We've made it as effortless as possible for you to make changes to you plans. Plus we tailor our offers with you in mind, on both FFS products and other handpicked brands we know you'll will love.
Perks Coming soon:
In your second box you will receive a free clamshell blade protector – the handy accessory to keep your razor clean, safe and on the go
For your third box, you'll get a free travel pouch to protect your razor with it's own pocket for your future trips.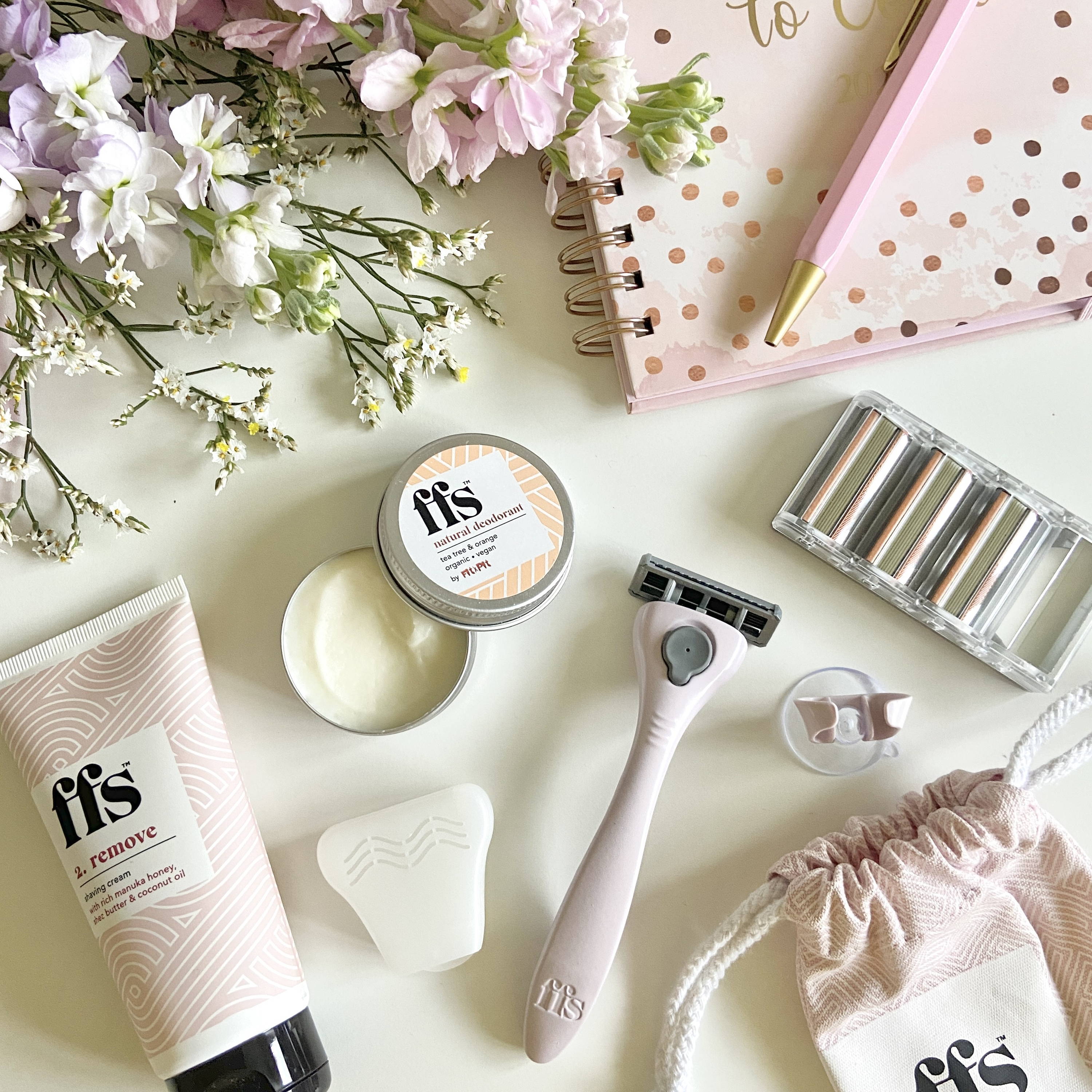 Whether its shaving essentials or body care necessities, we have you covered. By joining the club, you will be taking a step to saying no to single use plastic and yes to a more sustainable living.
With sustainability at the heart of FFS our development team are always looking for new ways to reduce plastic packaging, that's why our brand new range contains materials like glass and compostable plant-based naked wraps. For Futures Sake.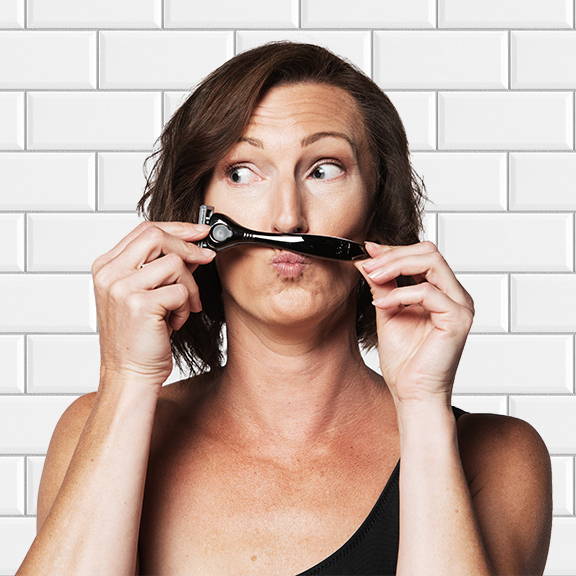 We are passionate about shaving the planet. That's why we created an eco-friendly razor, launched our blade recycling scheme and working towards becoming carbon-neutral. You can still get affordable, highly sustainable products and be kind to the planet at the same time
Liz Needham - Managing Director
On a mission to become sustainable?
Here's a few questions we typically get asked for our Shampoo Bars!
Definitely! Not only is it packed with natural ingredients to make your hair feel super silky and soft, but it is also better for the environment and more cost-effective compared to using liquid shampoo bottles.
Start by wetting your hair all over, rub the shampoo bar between your hands to create a lather or apply directly onto your hair. Massage it into the hair and scalp and rinse out once happy!
It all depends on the frequency you use it as well as your hair thickness, type and shape, we advise that our Shampoo bar should last you around 50 washes!
Yes, our shampoo bars are completely sulphate-free. This means that our formula can reduce irritation, frizz and ultimately leaves your hair feeling super nourished and conditioned.
You certainly can! Our lathering shampoo bars are multipurpose, which means they double up as body soap.
Yes, tame your natural curls completely fuss-free. Our shampoo bars work on all hair types, including the curliest of locks!
Don't just take our word for it!


"FFS are the best shaving subscription around! Eco friendly with everything being recyclable which is why I chose them! And their customer service is friendly and top notch!"
Sian

"Fantastic products! I have hypersensitive skin and these products are so nice and natural. Give me zero irritation! Staff are amazing and so helpful with any questions"
Kirsty

"Great product, love the recycling of blades feature and the natural products. I signed up and received a beautiful box in the post with my new handle and blades. I can't recommend this brand enough!"
Jennifer

"This service is fantastic. Eco-friendly, great quality razors at a good price without needing to shop for them is the dream. I post back the heads for recycling and shave away, guilt free. Customer service also helpful, friendly & flexible. Love it."
Jane

"FFS are the best shaving subscription around! Eco friendly with everything being recyclable which is why I chose them! And their customer service is friendly and top notch!"
Sian

"I've been searching for affordable and highly sustainable, eco-friendly products and FFS Beauty has hit the nail on the head! Amazing efforts and very affordable."
Abigail

"Great product, love the recycling of blades feature and the natural products. I signed up and received a beautiful box in the post with my new handle and blades. I can't recommend this brand enough!"
Jennifer

"This service is fantastic. Eco-friendly, great quality razors at a good price without needing to shop for them is the dream. I post back the heads for recycling and shave away, guilt free. Customer service also helpful, friendly & flexible. Love it."
Jane