6 months shaving set with cream
Rose Gold Metal Handle

Ergonomic design
Personalised engraving

3 x 4 Packs of Blade Heads

6 diamond coated blades per head
Precision trimmer blade
Vitamin E lubrication strip

3 x Shave Cream (100ml)

Contains rich manuka honey, shea butter & coconut oil
Our shave cream is designed to soften hairs when shaving for a new sense of control and closeness.
Peach Clamshell Protector
Peach Shower Holder
Travel Pouch
---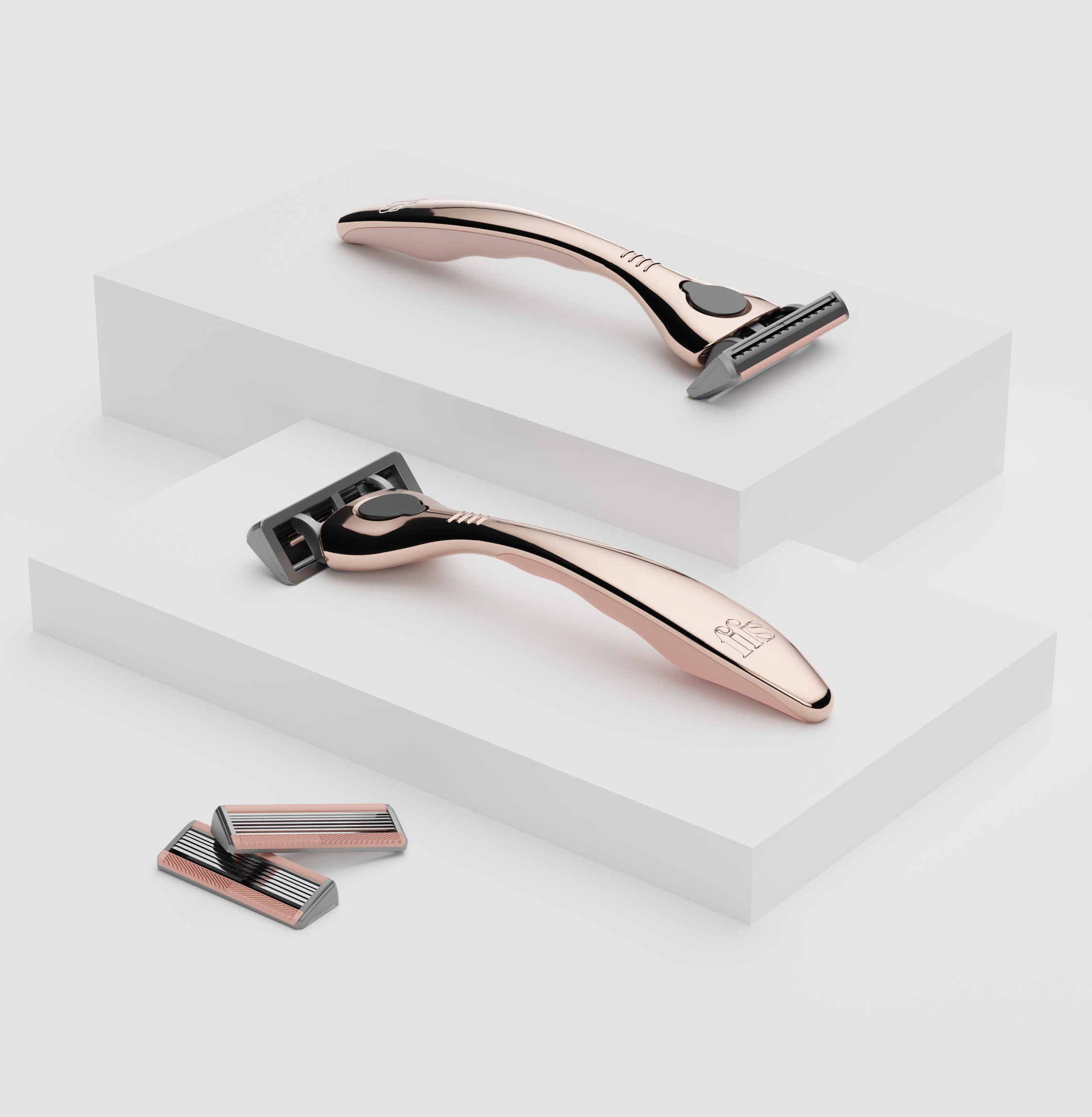 For too long, women have had to put up with low quality, plastic razors that were never designed for our bodies.
Introducing the signature FFS metal-handled razor, with a soothing vitamin E strip to glide effortlessly over the skin in fewer strokes than ever before.
The unique 'cationic' formula allows for the closest possible shave. Translucent application for precision and maximum visibility. Blended with manuka honey for its moisturising qualities.